0 20px 10px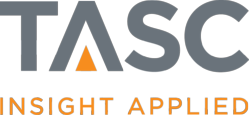 White Sands Missile Range, NM (PRWEB) October 2, 2012
TASC provided highly specialized technical services for the successful 13th September Early U.S. Space and Missile Systems Center Juno rocket. The start was in support of the U.S. Army Test Patriot defense system.
TASCs responsibility is to ensure that the pitcher what to do, said John Brennan, Vice President Business Unit TASCs Air Force. The important thing is that the efforts of the entire launch team, especially the hard work of engineers TASC rockets led to further success for our military partners.
mission team provided support
TASC quality assurance target Juno design, integration, testing and deployment. Coordinates TASC engineers and oversaw the renovation of Minuteman II engines for use on Juno vehicle. Other specialist independent validation and verification of the ACS flight software and risk assessments Juno missions of space and missile systems Center (SMC) and Flight Readiness Review of the commander of the SMC. Is now complete with flying, ACS will provide an independent analysis after the flight.
For more information and career opportunities, visit http://www.tasc.com.
clear = "all"